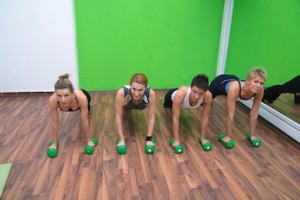 Fitness BootCamp- What you will Achieve by attending One
Are you looking for a quick way to improve your physical fitness as well as losing weight?  If you are then now is the time to consider joining a fitness bootcamp that will be available in your local area.   However you shouldn't just choose just anyone of the programs to do there are certain things that you need to consider.
When searching for such a program there are certain criteria's that need to be met and which you should be focusing on.
Most people when they want to get fit will do so alone through use of information that they have collected from the Internet or media.  However they often fall by the wayside as in order to really get fit they need to put in a great deal of effort and need to be motivated to actually achieve the goals they desire.   The problem with devising your own fitness program is that you won't be able to combine the correct types of exercises at their right levels of intensity.   Instead what will happen is you find yourself looking to a personal fitness instructor to help you and these don't come cheaply.  In fact don't be surprised when the fitness instructor you do choose quotes a bill of between $100 and $150 for an hours workout with them.
However there is another way in which you can get fit and that is through enrolling on a fitness bootcamp program.   These are special fitness programs where there will several instructors available to help you channel your efforts in order to develop the best possible fitness workout for you.   Plus there are numerous other benefits to be had from attending such a program and below we take a look at what some of these are.
Benefit 1 – Whilst attending such a program you will find that what you eat is controlled more vigorously.   As a result you are actually getting what it is your body needs in order for it to function more efficiently and effectively.   Yet you will still find that you are losing weight.
Benefit 2 – Throughout the time at a fitness bootcamp both your sleep and rest periods are regulated.  Again this helps to ensure that your body is getting everything it needs to actually recover from the exercises you do more effectively.   So the risk of you causing harm to yourself whilst working out is greatly reduced.
Benefit 3 – Anyone who attends such programs is going to find that all aspects of their fitness achievements are constantly being measured.   Not only will your weight be measure but your cardiovascular endurance and resistance strength as well.   All of this is designed to help you remain focused on achieving your fitness goals and so helping you to remain motivated and stick with the new fitness program that the instructors at the bootcamp have devised for you.
Above are just some of the benefits to your health from attending a fitness bootcamp.   Of course we would recommend that you contact a number of companies that arrange such programs in order to find one that is right for you.
If you would like to know more about attending a  Fitness Boot Camp please check out the rest of our articles and news